Having a useful and interesting website that people want to visit really can make your business more profitable.
Mindful of the current difficult economic climate, we are sure that many business owners would like to attract more customers to their business, but either aren't sure how they would go about it or just never find the time to get around to it.
Would you like more customers? Our marketing experts can update or produce a brand new website for your business starting from just £120.
In the past, we too have experienced the scenario of wanting to attract new customers and not being sure of how to achieve it. Having looked at all the usual types of marketing methods including local newspaper advertising and leaflets, we soon realised that our own business website was the most valuable and cost-effective marketing tool that we had.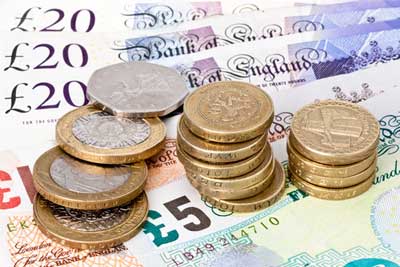 Get extra website traffic! Let us arrange a Google AdWords campaign for your business.
An updated website can lead to more website visitors. More website visitors can lead to extra customers. Extra customers can result in more money for your business!
Our own experience has found that one of the most effective methods of attracting new customers is by having a useful and interesting website that people want to visit and more importantly, provides the information that they came looking for.
Make it easy for your website visitors to find the information they are looking for.
It doesn't matter whether we are searching for the contact details of a local plumber or maybe comparing hotel prices, we all use the internet to find out information of some sort. If we visit a website that doesn't give us the specific information we came looking for, we tend to quickly hit the "back button" and go look elsewhere!
Getting your new website in front of your potential customers is the real key to increasing your levels of business. With the help of simple but clever website marketing techniques, we can help to increase the popularity of your website and make your website more visible to your potential customers.
The sooner you plant an acorn, the sooner you will get an oak tree.
Some of you might be wondering why there is a photograph of an oak tree illustrating this page. I've put it there because it reminds me of a brilliant quotation:
"The best time to plant an oak tree was 20 years ago. The next best time is right now"
So, if you haven't given your business website much thought up until now, don't worry. Citimedia can work with you to use website marketing as a tool to generate customers.
In addition to working with our valued clients, Citimedia own and develop a large number of useful business directory, article-based and portal websites, including the 'Man and a Van' website.
Recent completed projects that we have enjoyed working on have included a website for a Gloucester removals company and a website for a Gloucestershire house clearance company. We were involved in all aspects of both websites including content writing, layout and design, graphics and images, SEO and hosting.
Time for a fresh coat of paint? Updating your business website will help to attract more customers to your business.
Please look around the Citimedia website for useful information on website design and website marketing services. If you have any questions whatsover, please telephone us on (01452) 290080 or contact us by email.